A lot of research and testing went into finding the linked items displayed in this article. They are meant to be used as a guide. We suggest shopping around and see if you can find something cheaper/better of the same specifications. If you find something better please let us know in the comment section!
Maintaining a flat and trammed (aka level) bed on a bed slinging printer can be frustrating. Ender 3 bed leveling issues are common. We at HomeGrown 3D found an amazing solution: Bed Leveling Wheel Clips! The ultimate Ender 3 bed leveling tool.
Announcing the release of the second edition of our Ender 3 Bed Leveling Wheel Clips! The ultimate Ender 3 bed tramming upgrade! Now with thicker arms so they hold the wheels in place even more!
Compatible with the Creality Ender 3, Ender 3 V2, and the Voxelab Aquila. We also released a compatible version with the light weight carriage featured on our TAC-01 printers. Reviews on Printables report it also works with the Ender 3 S1, and maybe more.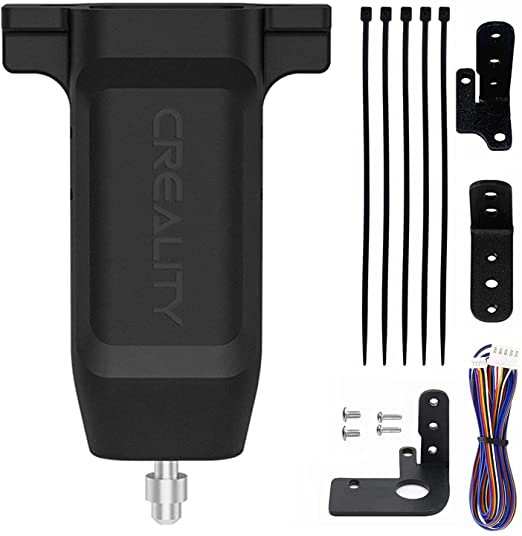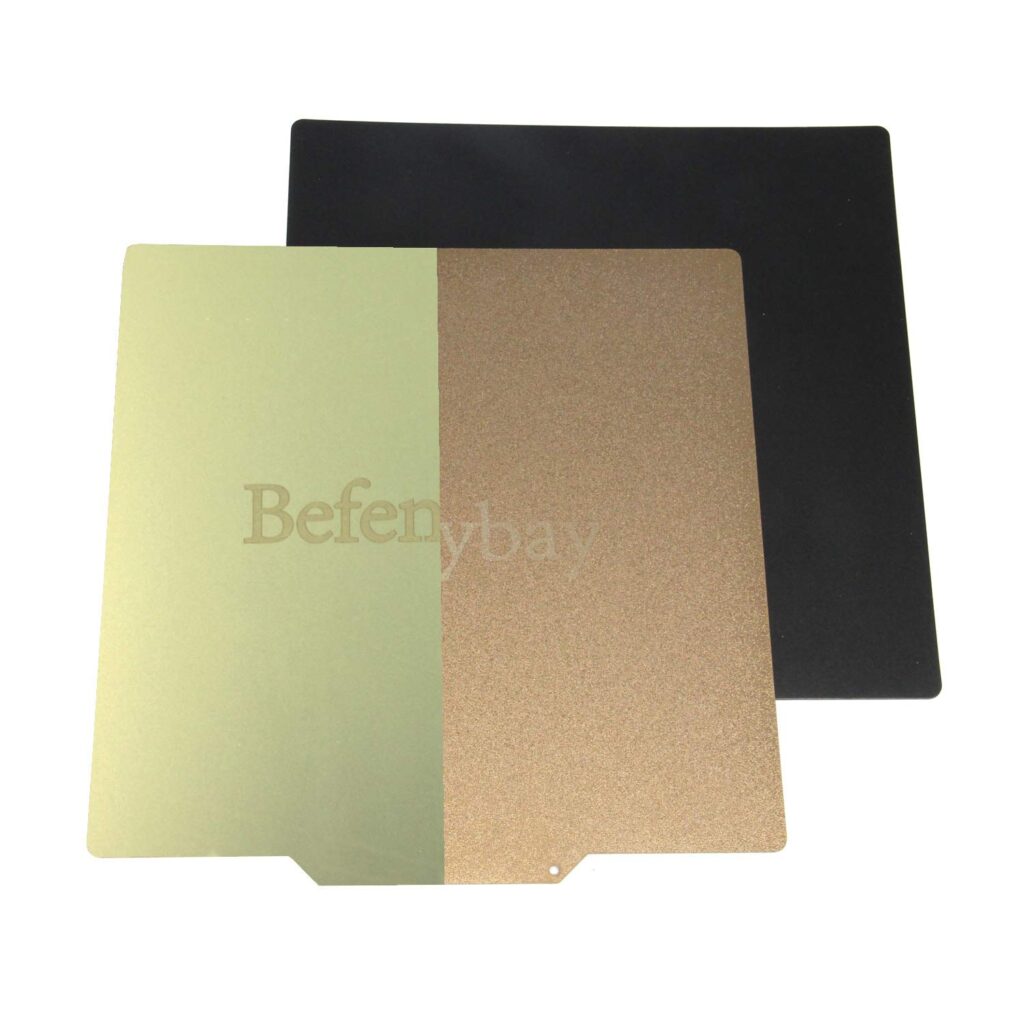 The Bed Leveling Wheel Clips lock the wheels in place, do not come loose from regular use, and allow you to adjust your bed .02mm per notch on the wheels. They enable you to use a PEI coated bed without fear of scratching it with the nozzle, and turn your Auto Bed Leveling system (like a BL-Touch) from a necessity into a luxury.
You can download the STL file for free at Printables. We also have a Tinkercad link so you can edit the design for other printers. The clips work great in PETG, ABS, ASA, and even in PLA. They work even better in reinforced nylons. Currently untested in Polycarbonate, but we will try it soon enough.
Get the Files!
Download the Ender 3 Bed Leveling Wheel Clips STL files at Printables, or find the editable files on Tinkercad.

Printables

Tinkercad
Keep reading for information on compatibility with yellow springs and silicone spacers, the TAC-01 3D printer, and our sources and inspirations for the designs.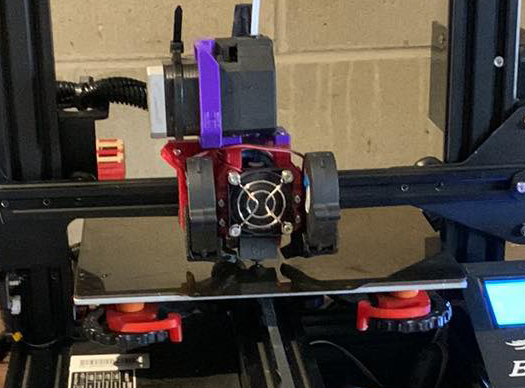 The Ender 3 Bed Leveling Wheel Clips are perfect for use with stock springs and superior to the traditional fixes. They are also compatible with yellow springs and silicone spacers. We think they are superior to fixed beds. Springs and silicone spacers alone give unreliable results, as they can come loose, require adjustments, and even worse if you tighten them too tight they may warp your bed. Fixed beds aren't ideal either because they can't be adjusted at all.
Ender 3 Bed Leveling Wheel Clips give you the best of all worlds. We recommend running your stock springs with hardly any tension. Dial in your bed level, and never lose it! Perfect for beginners and advanced users alike! Over 4500 downloads on Printables.com, with 65 reviews averaging 4.9 stars!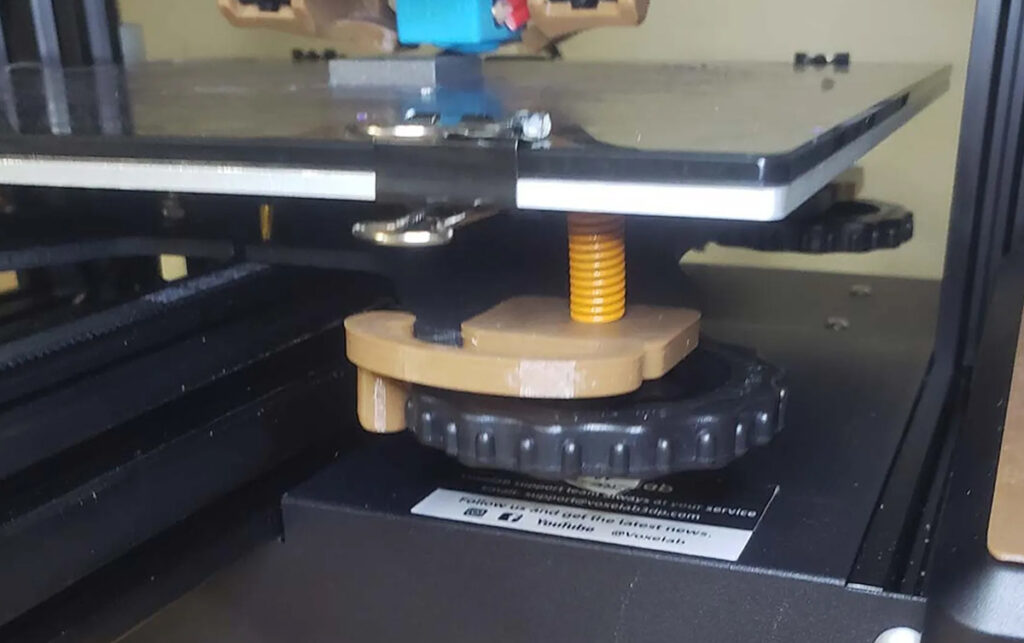 Homegrown 3D is featuring these clips on the TAC-01 3D printer. This is the first part released for the TAC-01! We will be releasing all the parts one at a time. You'll find a list of all the parts used for the TAC-01 on our website under the 3D printer designs menu item. The TAC-01 serves as an upgrade guide for Creality 3D printers. Follow us on social media to hear when we publish the next design, and sign up for our Patreon for exclusive updates on the next release to stay ahead of the curve!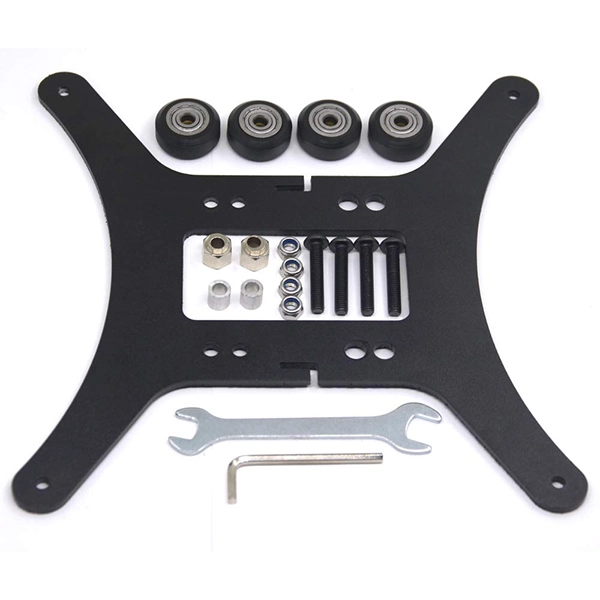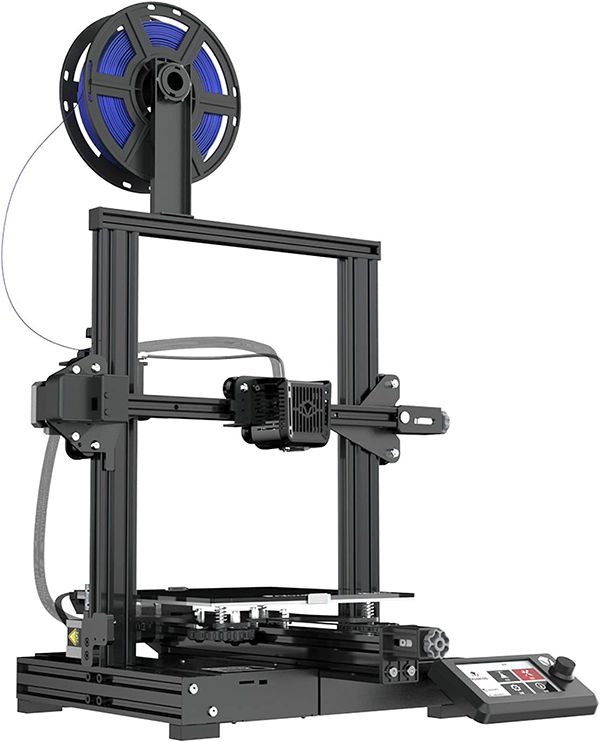 Start Your TAC-01 3D Printer Build!
Download the Light Weight Modular Bed Carriage Bed Leveling Wheel Clips at Printables, or find the editable files on Tinkercad.
Keep reading for our sources and inspirations for the designs.
At Homegrown 3D, we strive for open sourcing, we love copyleft licenses, believe in transparency and seek to improve the 3D community through open source cooperation.
The inspiration for our clips came from bed leveling wheel locks designed by Monsieurglad on Thingiverse, for the Kingroon KP3s printer, https://www.thingiverse.com/thing:4893883. We had never thought of a bed leveling solution like that before! Genius!
We also found a dead link on Thingiverse for an Ender3 compatible version. It had been reposted on Cults3d: https://cults3d.com/en/3d-model/tool/heavy-duty-ender-3-bed-leveling-wheel-detent-clips Those have a good looking layout and thumb concept that inspired ours, but we made them easier to print and so that we can tweak the design as needed.
We just released our second edition of the clips. They have thicker arms than before, and we also have a remix for the light weight modular carriage. This carriage is featured on our TAC-01 printers Y axis linear rail mounts.
Support HomeGrown 3D
Our mission is to create a self-sustaining resource for our open source 3D print designs, sharing information, honest reviews, and building community. Support HomeGrown 3D with a donation of as little as a $1, and consider signing up for our Patreon with a regular amount each month. HomeGrown 3D is a small operation, and every contribution, however big or small, makes this possible.
Thank you!

Paypal Donate

Patreon