This section of HomeGrown 3D is an informal blog written in prose.
Welcome to the blog section of HomeGrown 3D. I hope that you find this website useful and enjoyable. Developing my voice for writing articles has been tricky. Much thanks to my editor Juan, as well as this Facebook group and the community growing in there; they helped me finally find my voice! (Juan doesn't get to edit my blog posts, hehe.)
I am trying to master the craft of 3d printing. I also like to relate to and teach beginners. This paradoxical effort has procured HomeGrown 3D!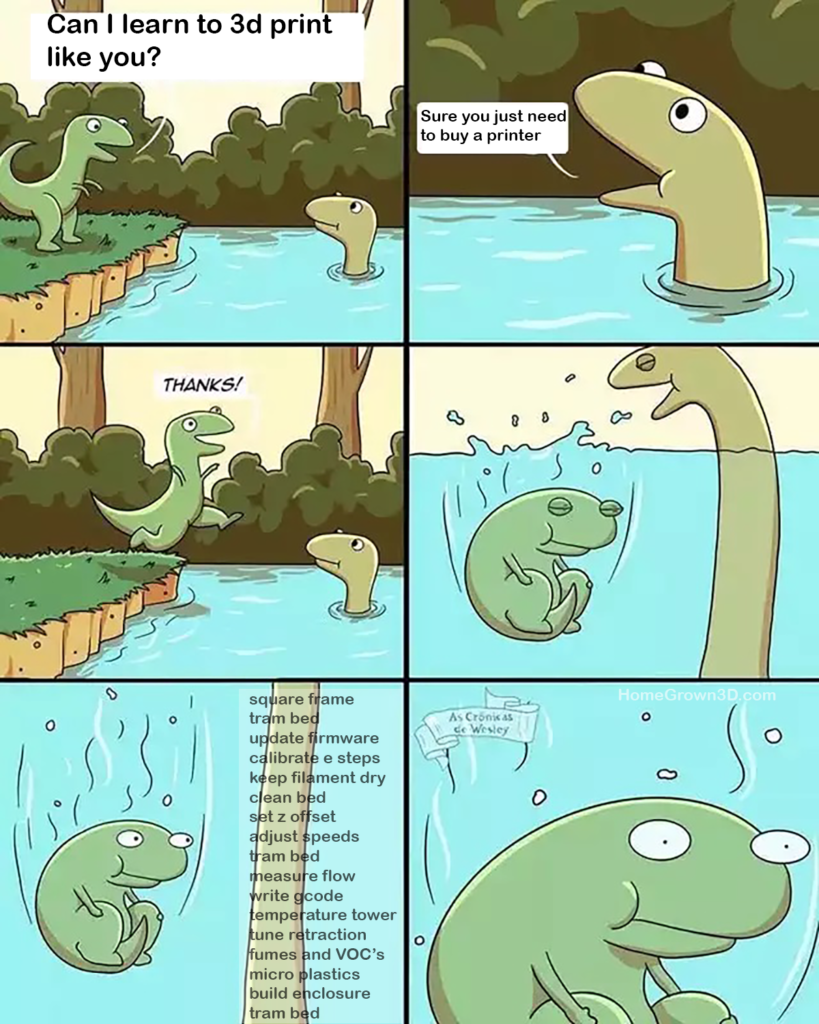 Before 3D Printing, I worked on graphic and durable clothing design for paintball equipment. From there I branched off into 3D with SLS (Selective Laser Sinter) printing services after I was gifted a design with my brand name on it, around 2017. I hired nearly 20 different sources to print that design with all sorts of materials and machines.
I later hired some random guy from a Facebook post to design another part I had sketched out. He did a bad job and so I learned how to design stuff myself. At the time I was focused on professional 3D print services from very expensive machines, but for design I really liked how Tinkercad was beginner focused, did not need a powerful computer, and was easy to share and collaborate.
In 2018 a paintball teammate got an Ender 3 3D Printer. He was trying to make drone parts for himself and camera cases for me and my gopro for paintball. He gave up. I had a paintball gun I wanted to sell and he offered to trade me the Ender 3, all his 3d print gear, and some money for the paintball gun. I took the deal. I really just wanted the money as I was devoted to SLS and MJF (Multi Jet Fusion) processes at that time, so the printer sat in my garage for a few months.
I finally plugged it in and turned it on, and became obsessed with hobbyist level 3d printers. I couldn't explain what it was about using a $200 machine to print items for $7 that cost me $200 before from SLS and MJF services. It wasn't the same quality but there was potential. I was hooked: the FDM process itself was really fun, I was learning so many different technical skills, and I was able to rapidly prototype my designs.
Selling 3D printed paintball gear, (SLS, MJF, and FDM (Fused Deposition Modeling)), my biggest problem was informing my customers, and finding collaborators. People did not know what they were buying. They would buy a poorly made FDM part and judge all 3D printing by that part. I was even guilty of selling bad FDM parts and judging all of FDM printing by my lack of ability and a few other bad apples. Worse yet, a cutthroat climate prevailed in the 3D printing paintball scene devoid of any collaboration.
To overcome this, I started sharing my work. I then started HomeGrown 3D to make it easier for me to share and match it with information to make and source quality 3d printed parts.
That's also where the The Angry Chicken 01 (TAC-01) 3D printer comes in to play. It is a work in progress with the intention to serve as a guide for purchasing and upgrading FDM printers, along with making quality FDM prints. Another major goal is to get community involvement in my projects.
I am doing all the TAC-01 designs on Tinkercad.com which is free to use and quick to learn. I designed the TAC with readily accessible parts found on Amazon and Ali Express. I plan to sell parts as well but only as a complimentary service and nothing you need to depend on.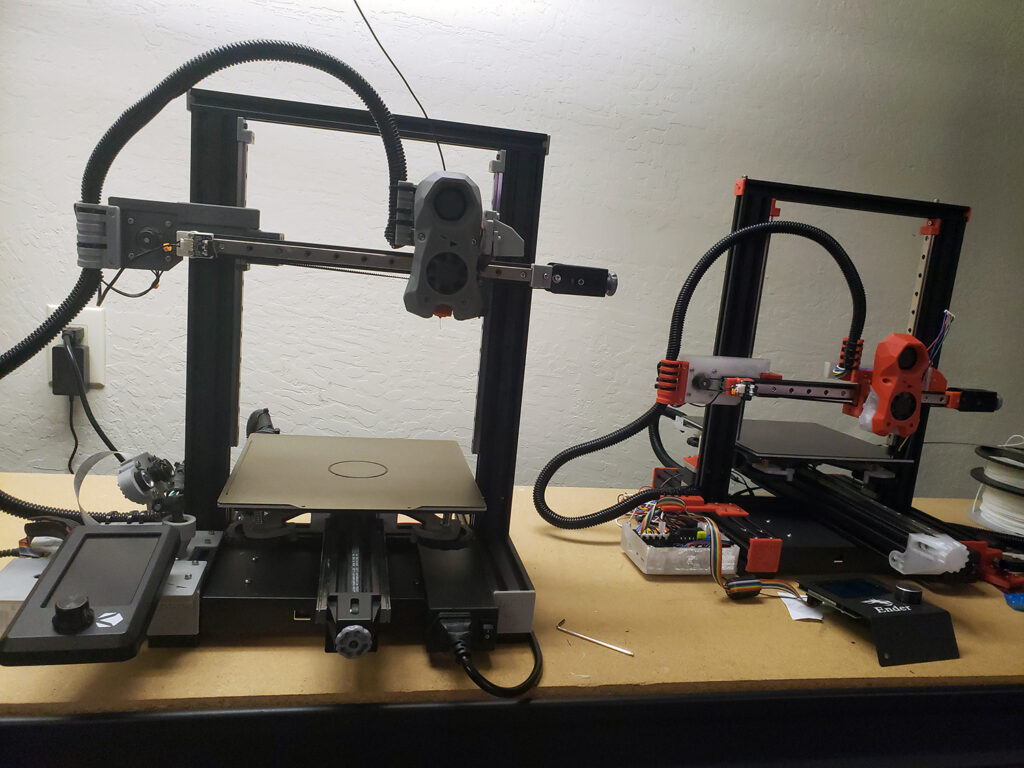 I want to make things that last and that you can always repair cheaply, and I will help provide parts for them too! I want a community thriving around my designs and improving them. I want to embrace people copying each other and embrace clones and turn it all into competitive collaborations because I want affordable, high quality gear with both function and form. I plan to contribute to a thriving 3d printing ecosystem and community. I hope I can find my niche and way with HomeGrown 3D.
Thanks for reading!
Support HomeGrown 3D
Our mission is to create a self-sustaining resource for our open source 3D print designs, sharing information, honest reviews, and building community. Support HomeGrown 3D with a donation of as little as a $1, and consider signing up for our Patreon with a regular amount each month. HomeGrown 3D is a small operation, and every contribution, however big or small, makes this possible.
Thank you!

Paypal Donate

Patreon