A lot of research and testing went into finding the linked items displayed in this article. They are meant to be used as a guide. We suggest shopping around and see if you can find something cheaper/better of the same specifications. If you find something better please let us know in the comment section!
Pushing speed limits on a bed slinging printer can be frustrating. Y axis upgrades options for Ender 3 style printers are limited and expensive. We have a solution: Linear Rails, Light Weight Y Axis Carriages, and 3D printed mounts!
Announcing the second part release of HomeGrown 3D's TAC-01 printers: Mounts for Y axis linear rails and a light weight carriages! This is a Y axis speed upgrade for bed slinging printers. This upgrade replaces the y axis wheels, eccentric nuts, and stock carriage.

We built the TAC-01 as the best cartesian 3d printer you can put together at a low price point. It serves as an upgrade guide and this is a great Y axis speed upgrade for Ender 3 Pro style printers that you can hold as a standard to compare other upgrades.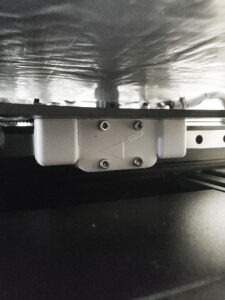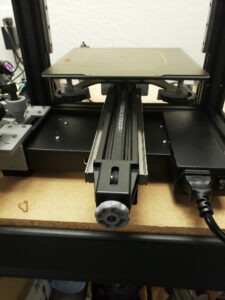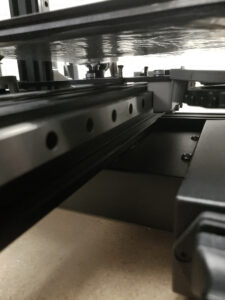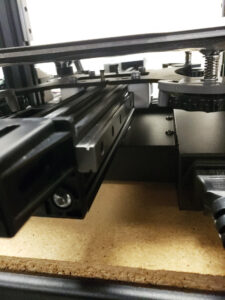 These Linear Rail Y Axis Rail Mounts are recommended for most printers that utilize 4040 or 2040 extrusion for the y axis, including the Creality Ender 3, Ender 3 Pro, Ender 3 V2, and the Voxelab Aquila.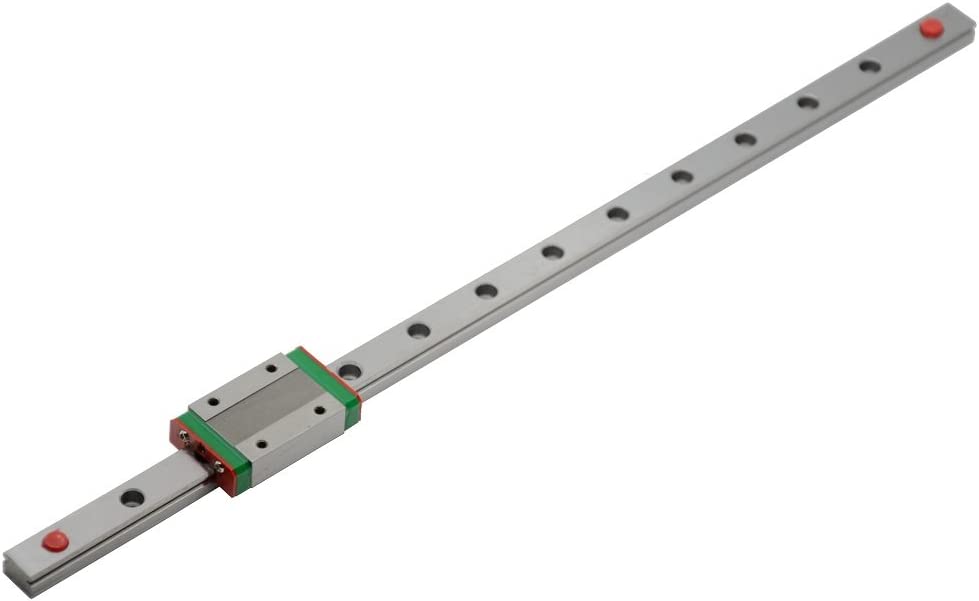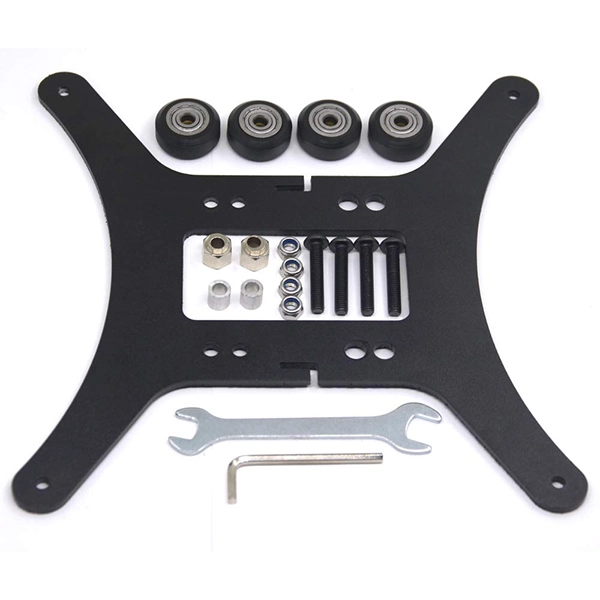 The Light Weight Modular Carriage drops an ounce of weight from the carriage and fits with the rails (where as the Voxelab Aquila carriage does not, look for our mount specifically for that carriage in the future). When pushing speed, every bit of weight counts so it is a decent upgrade.
Unlike eccentric nuts and wheels, the linear rails do not need adjustment. We just give them a quick wipe down with a paper towel and add some of our preferred lubricant. These greatly improve maximum achievable speeds for accurate printing, and simplify maintenance with no eccentric nuts to adjust or pom wheels that wear down and catch lint.
You can download the STL file for free at Printables. We also have a Tinkercad link so you can edit the design for other printers and carriages. The mounts have been tested in ASA, and were designed for PETG, ABS, and ASA. Polycarbonate and reinforced nylons and other specialty materials probably also will be great. We offer them printed in ASA from our print farm.
Get the Files!
Download the Y Axis Linear Rail Mounts STL files at Printables, or find the editable files on Tinkercad.

Printables

Tinkercad
Keep reading for some slicing and install advice, and the sources and inspiration for these mounts.
For these mounts, you want to print solid enough parts to avoid any sort of creep. You want to set them up once and not have to tighten parts again in the future. High amounts of walls and/or infill should help with that. Also opting for stiffer materials. You will be installing a lock nut. We like to tighten a screw to help pull the M4 lock nut snug into the mount. Be mindful to not use too long of M4 screws that might damage your rails.
At Homegrown 3D, we strive for open sourcing, we love copyleft licenses, believe in transparency and seek to improve the 3D community through open source cooperation.
"Y-Axis Linear Bearing Mod MGN12H for Ender 3 V2" by ngungbi directly inspired our mounts. In contrast to ngungbi's design, we made our version for m4 screws and nuts that came with our printer and carriage, with softened edges and corners, and adapted the dimensions for the light weight carriage.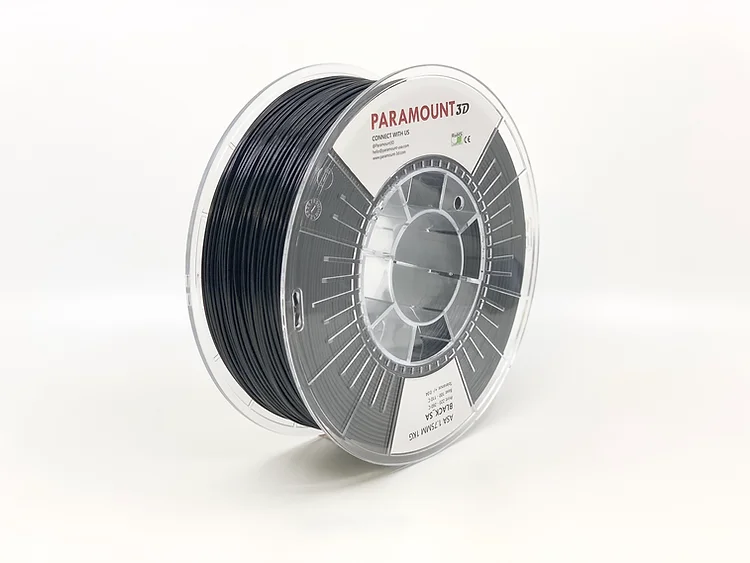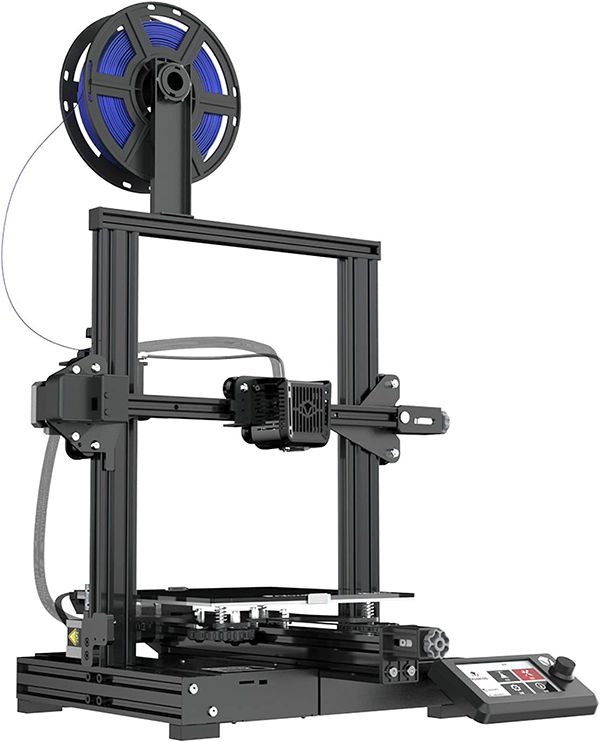 Support HomeGrown 3D
Our mission is to create a self-sustaining resource for our open source 3D print designs, sharing information, honest reviews, and building community. Support HomeGrown 3D with a donation of as little as a $1, and consider signing up for our Patreon with a regular amount each month. HomeGrown 3D is a small operation, and every contribution, however big or small, makes this possible.
Thank you!

PayPal Donate

Patreon